Lessons
Kroustodia
A musical performance to introduce the evolution of percussion instruments through history, performing pieces from major eras of human history and culture. Borrowing sounds from Africa, Arabia, Asia from the Latin America and Greece, students had the opportunity to learn and experience new cultures and musical idioms.
The show was held within the "History of Percussion" Courses Program. Presented to pupils of Thessaloniki in 'Aneton Theatre' and the Sports Museum, as well as in many Northern Greece cities. They also participated in 'Sunday Morning Concerts' of Megaron Thessalonikis and at the 41st 'Demetria ' Festival.
Members:
L.Aggouridakis, N.Manis, D.Florentin, Chr.Sitokonstantinou, Al.Aggouridakis, Chr.Aggouridakis.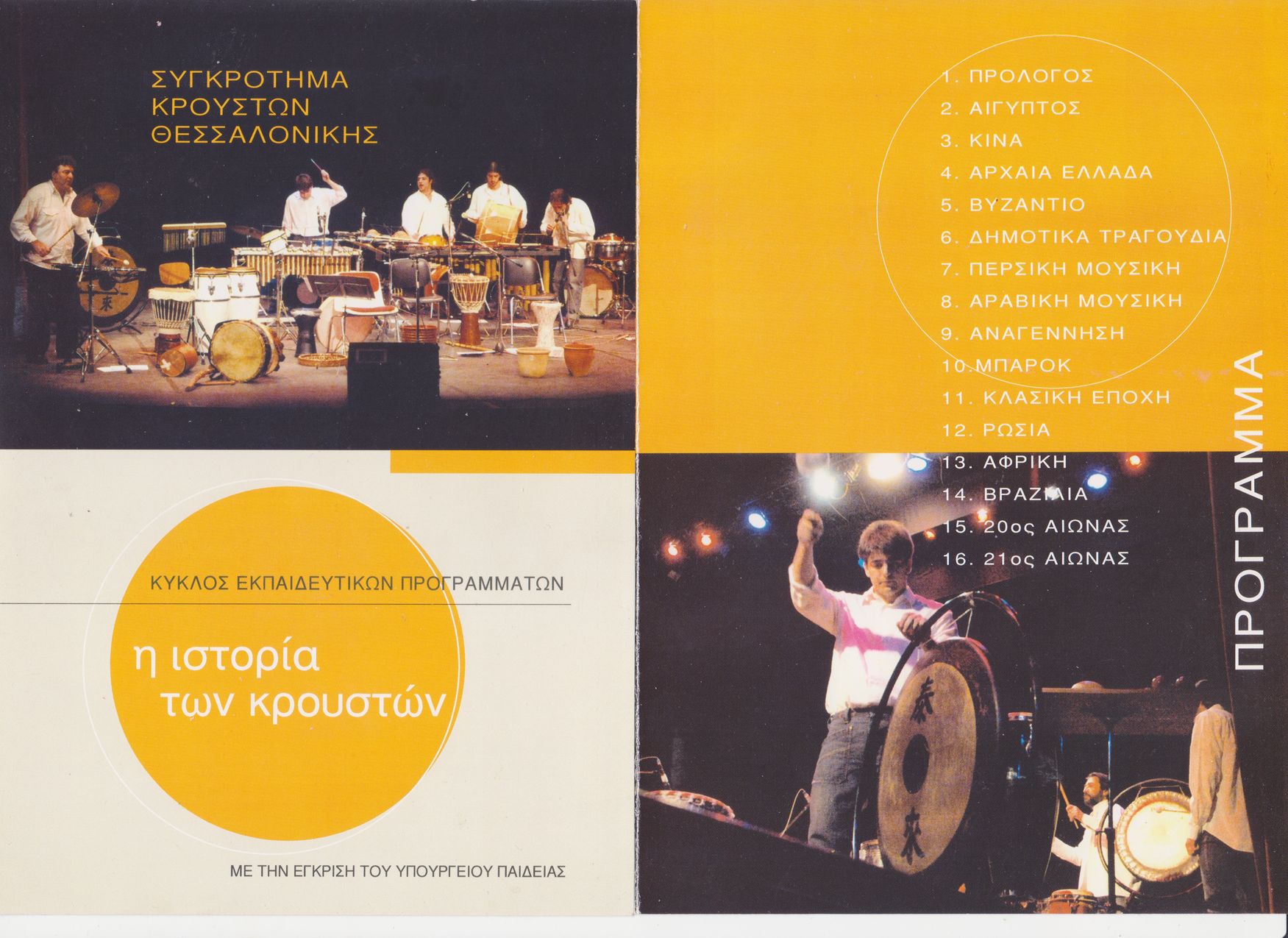 ---
'Waiting for the Percussionist' ('Perimenontas ton Krousto')
A workshop for everyone who wants to experience the world of percussion while experiencing basic technique and rhythm concepts. The aim of the seminar is to approximate the primary instict of rhythm with teamwork spirit,developping a sense of cooperation and interraction in music. After the workshop, the ensemble performed in front of an audience. Greek, African, Latin and Classical instruments provided a rich palette of expression and interaction among participants.
Held as part of the 'Festival of Volos' courses in 2017.
Tutor: Christos Sitokonstantinou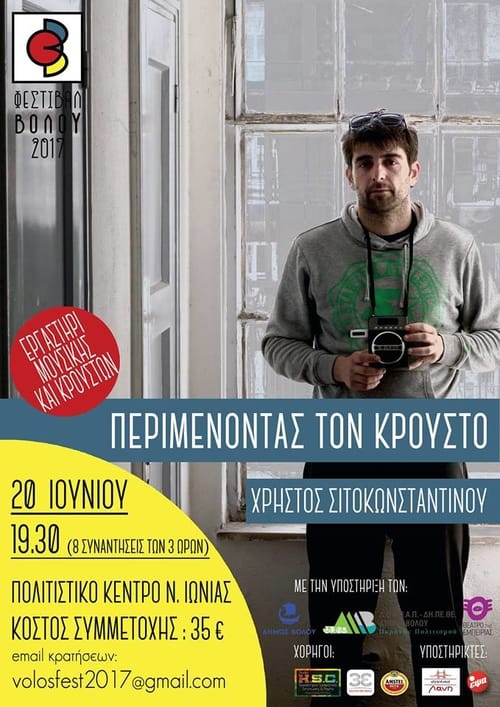 ---
Body Percussion Lessons
Group lessons hosted in 'Avlaia' Dance School. This course is not only addressed to dancers and musicians, but mostly to everyone who wants to experience the magical world of rhythm. A journey of rhythmic awareness, body sounds and dance.
Tutor: Christos Sitokonstantinou