Events
Sep 26 Thursday 2019, 21:30
Delasito project
SPITI Art bar
The Delasito project returns to Spti Art bar, a few days before entering the studio to record his first disc. Guided by the atmospheric sound of the vibraphone, it has developed a lively repertoire of original creations based on both jazz and funk influences as well as classical music and freelance improvisation. Delasito Project are: Christos Sitokonstantinou - Vibraphone Andreas Papagiannakopoulos - Guitar Panagiotis Charalampopoulos - Bass Thanos Hadjianagnostou - Drums
Sep 20 Friday 2019, 21:30
Band Fatale
Cafe Santan
Band fatale returns to their favorite place, Cafe Santan. Refreshed, with a new "ecological" piece in their repertoire, they are ready to stir up the crowd and lead us to what they know very well ... to make us dance Band fatale are Vangelis Fotiadis guitar, voice Yiannis Tsoukas baglamas Nikos Sitokonstantinou saxophone Dimitris Markidis electric guitar Giannis Baltis bass Makis Sypsas percussion Christos Sitokonstantinou drums
Aug 27 Tuesday 2019, 20:00
Tinos festival
Aetofolia
Tinos's "Fairy tales of the wind" Narration: Stelios Pelasgos Electric guitar: Andreas Papagiannakopoulos Vibraphone, percussion: Christos Sitokonstantinou Dance: Maria Kyrma
Aug 26 Monday 2019, 21:00
Tinos festival
Ysternia
"Fearful women and jazz policemen " Narration: Stelios Pelasgos Electric guitar: Andreas Papagiannakopoulos Vibraphone, percussion: Christos Sitokonstantinou Dance: Maria Kyrma
Jul 12 Friday 2019, 20:30
Pre-festival concert of 19 tasta
Cultural center of Nea Ionia
19 tasta participate in the opening concert of the 35th International Guitar Festival of Volos.
Jul 05 Friday 2019, 21:00
ME.SO. (4th Platform of Modern Dance Expression)
PK Theater
A game without a winner. The perpetual game of sound with motion. Fast with slow. Pausing ahead of the gap. Step by step. The way to redemption is communication. The breaths become one. A body tune. And the game continues. The choreographer and dance teacher Dimitra Papanikolaou and the classical percussionist Christos Sitokonstantinou will take us to this game under the atmospheric sound of the vibraphone. Dance: Dimitra Papanikolaou Music: Christos Sitokonstantinou
Jul 01 Monday 2019, 20:00
The celebration of 19 Tasta!
Domotel Xenia Volos
One year has come to an end! A celebration to start our summer! Many guitars, different types of music, pupils of all ages! And musical collaborations with pianists! Eugenia Kioutakidi thank you for this year as well! In the sound, the usual suspect Tasos Koulouris. Friendly participation in the song Christina Koulakou! Together with Christos Sitokonstantinou in percussion.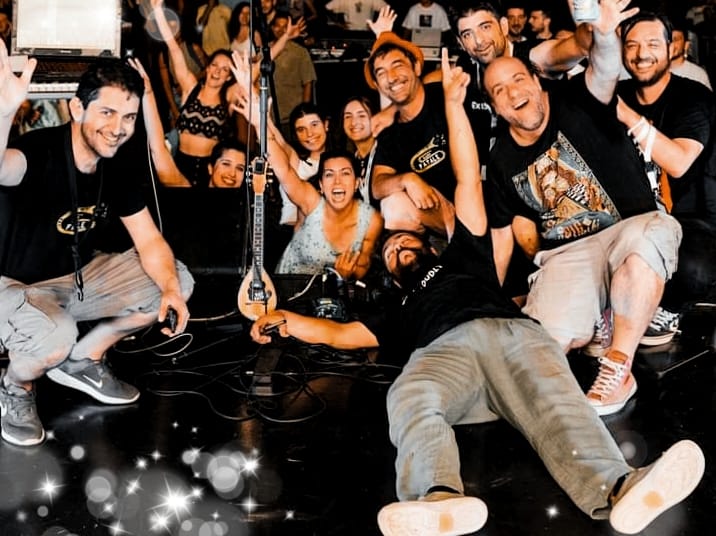 Jun 29 Saturday 2019, 21:00
22nd Antiracist Festival of Thessaloniki
Xarhakos's park
Band Fatale is participating in the 22nd Antiracist Festival of Thessaloniki.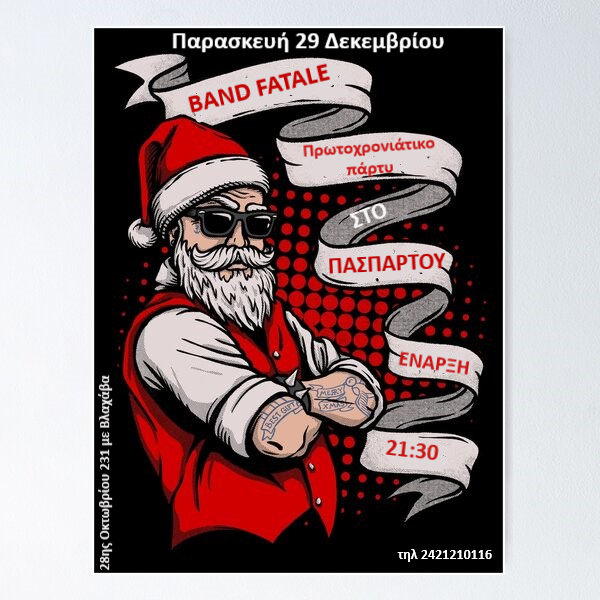 Jun 23 Sunday 2019, 21:30
Anatolika zitimata &Eleni Vasileiadi
Perispomeni
Jun 22 Saturday 2019, 21:00
Band Fatale
Poco Pico - Ritsa's bar