Events
Dec 21 Saturday 2019, 21:30
Anatolika zitimata in progress
4 Εpohes
Compositions of Mediterranean, old and modern, traditional sounds, songs, improvisations ... Eastern issues in progress ...!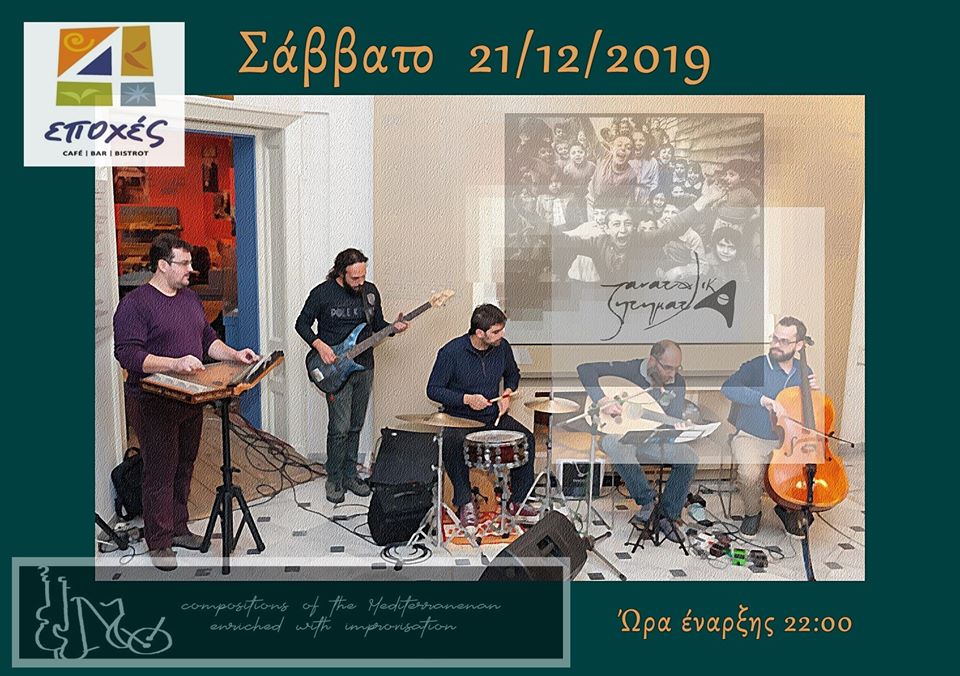 Nov 30 Saturday 2019, 17:00
Body percussion
Modern Conservatory of Thessaloniki
Body percussion is the art of using the human body to create rhythm. It develops coordination, the sense of rhythm, the ease of movement, teamwork and more generally the musicality, the ability to listen to ourselves and others. For these reasons body percussion is important especially for those who are in contact with the stage (musicians, dancers, actors) but also for those who are amateur in music and dance or even music educators. Teacher: Christos Sitokonstantinou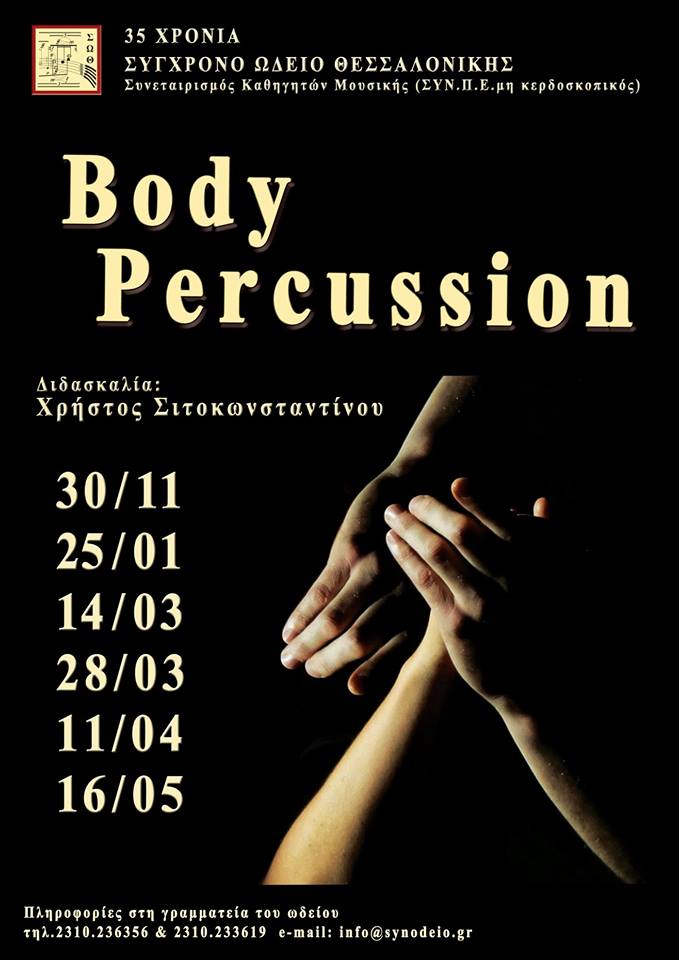 Nov 16 Saturday 2019, 22:00
Anatolika zitimata in progress
Perispomeni
Compositions of the Mediterranean, enriched with improvisation ... Oud, vocals - Giorgos Spanodimos Kanoun - Zisis Georgalios Cello - Vassilis Lemonias Percussion - Christos Sitokonstantinou Bass - Kontantinos Megies Narration - Vocals - Eleanna Varela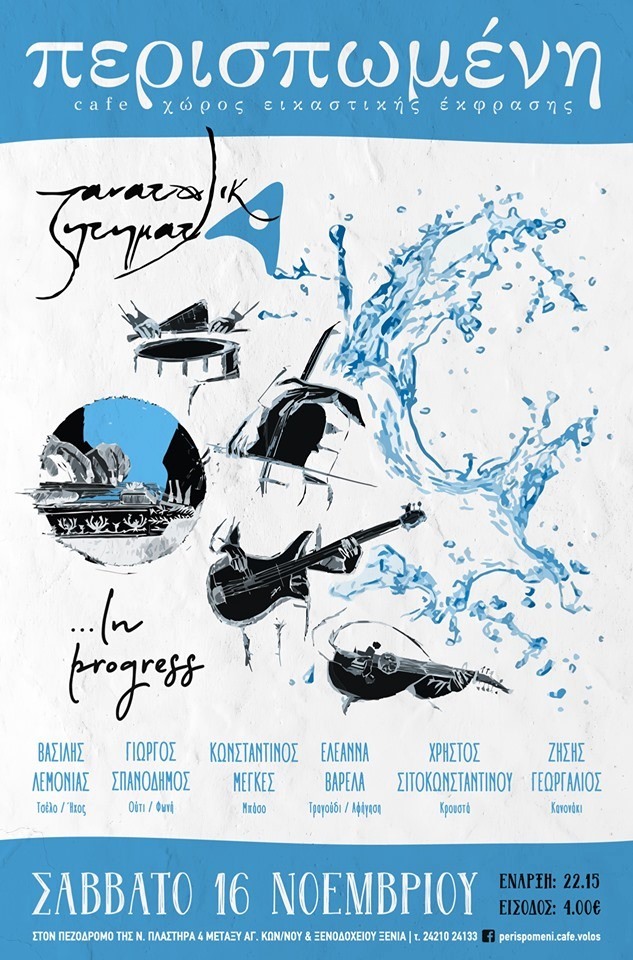 Nov 10 Sunday 2019, 21:30
Delasito project
Almagesti
Delasito project visits Almagesti, few hours after recording its first album. Guided by the atmospheric sound of the vibraphone, Delasito project has developed a repertoire of original creations based on both jazz and funk influences as well as classical music and free improvisation. Christos Sitokonstantinou - Vibraphone Andreas Papagiannakopoulos - Guitar Panagiotis Charalampopoulos - Bass Thanos Hatzianagnostou - Drums
Nov 07 Thursday 2019, 21:30
Band Fatale
Faust
After two years absent from Athens music events and after doing their musical quests and passing through some of Greece's most important festivals (River Party, Forest Sounds, Ark Festival, Los Almiros Fest, Instant Democracy Festival) they return to music Faust scene and invite you to celebrate their twenty years together at an endless music and dance party with many surprises!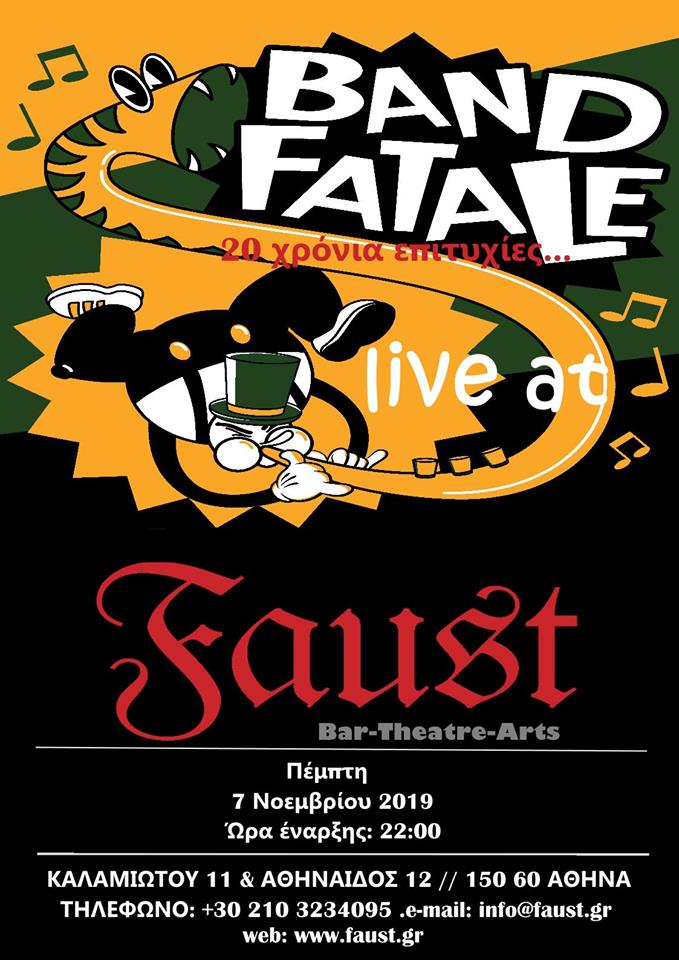 Oct 03 Thursday 2019, 21:30
Body percussion lessons
Avlaia dance school
On Thursday October 3rd at 21: 30-23: 00 come get to know Boddy Percussion !! For the 2nd year Avalaia Ballet & Contemporary D. Papanikolaou welcomes the unique rhythm and movement lesson! No experience in music or dance! Only the mood for playing with the body, the sounds, the rhythm!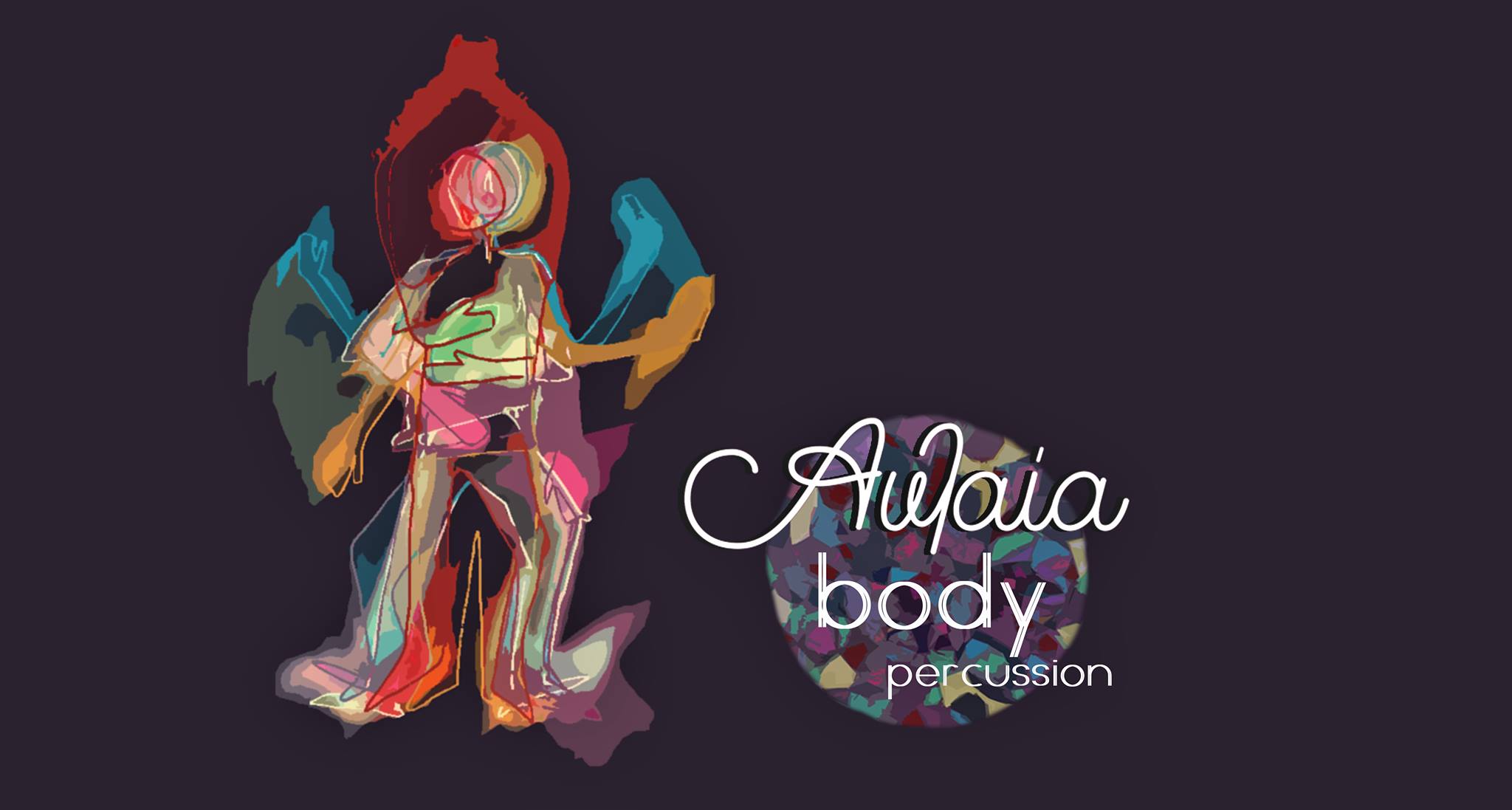 Sep 26 Thursday 2019, 21:30
Delasito project
SPITI Art bar
The Delasito project returns to Spti Art bar, a few days before entering the studio to record his first disc. Guided by the atmospheric sound of the vibraphone, it has developed a lively repertoire of original creations based on both jazz and funk influences as well as classical music and freelance improvisation. Delasito Project are: Christos Sitokonstantinou - Vibraphone Andreas Papagiannakopoulos - Guitar Panagiotis Charalampopoulos - Bass Thanos Hadjianagnostou - Drums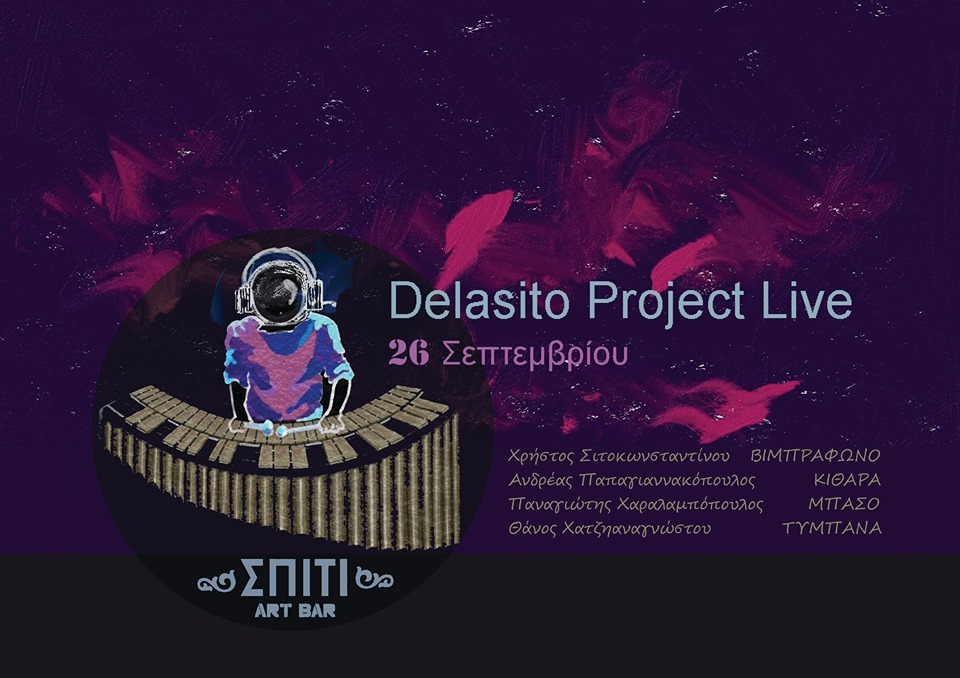 Sep 20 Friday 2019, 21:30
Band Fatale
Cafe Santan
Band fatale returns to their favorite place, Cafe Santan. Refreshed, with a new "ecological" piece in their repertoire, they are ready to stir up the crowd and lead us to what they know very well ... to make us dance Band fatale are Vangelis Fotiadis guitar, voice Yiannis Tsoukas baglamas Nikos Sitokonstantinou saxophone Dimitris Markidis electric guitar Giannis Baltis bass Makis Sypsas percussion Christos Sitokonstantinou drums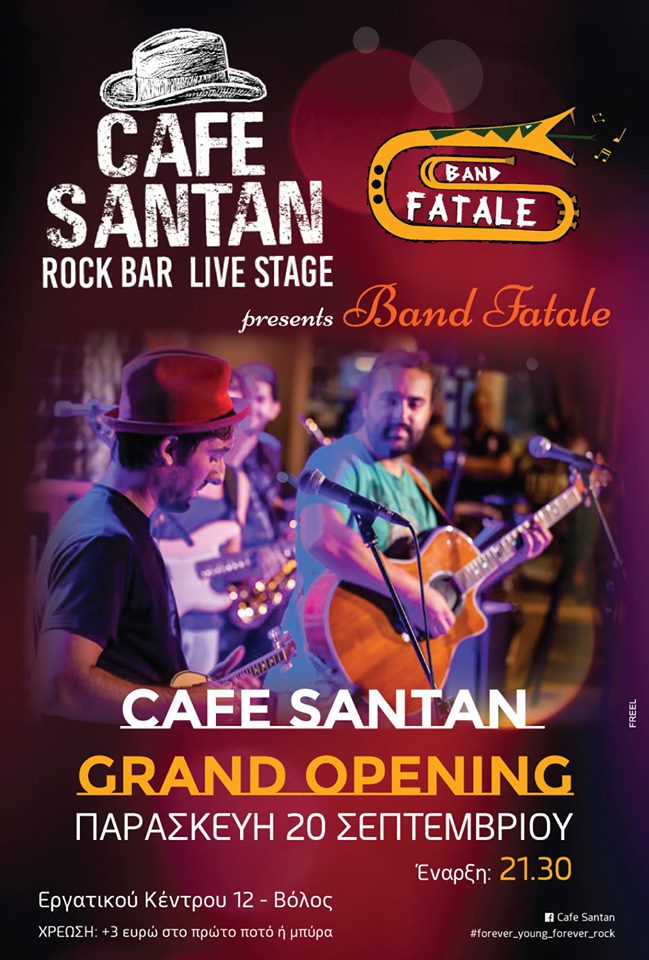 Aug 27 Tuesday 2019, 20:00
Tinos festival
Aetofolia
Tinos's "Fairy tales of the wind" Narration: Stelios Pelasgos Electric guitar: Andreas Papagiannakopoulos Vibraphone, percussion: Christos Sitokonstantinou Dance: Maria Kyrma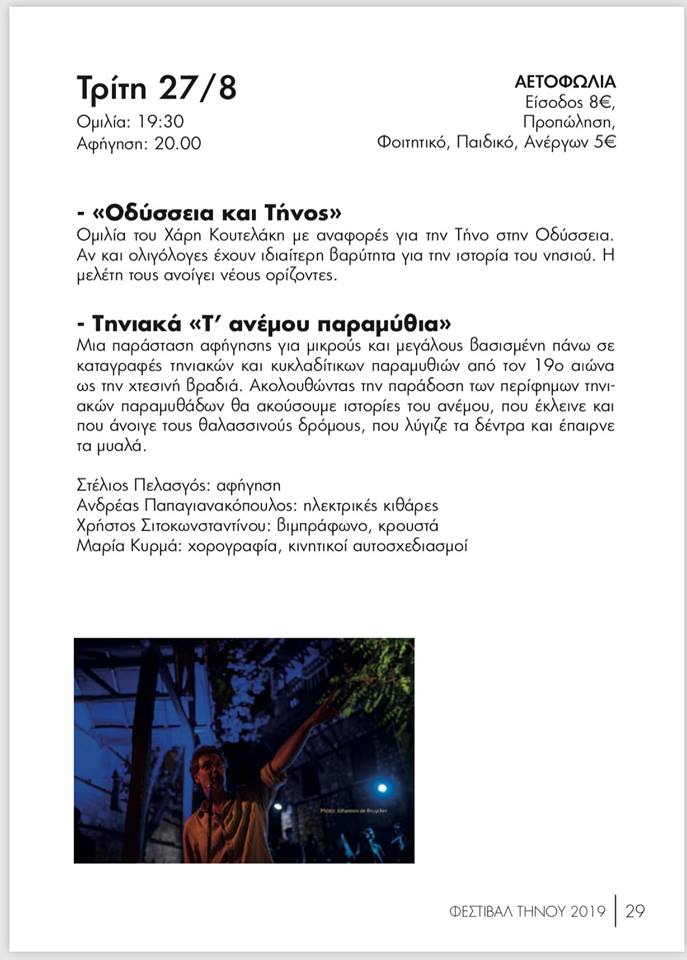 Aug 26 Monday 2019, 21:00
Tinos festival
Ysternia
"Fearful women and jazz policemen " Narration: Stelios Pelasgos Electric guitar: Andreas Papagiannakopoulos Vibraphone, percussion: Christos Sitokonstantinou Dance: Maria Kyrma